Why Work with Platinum Property Management
Marietta Property Management
What We do as Your Management Company
What makes Platinum Property Management different is that we understand we are only as good as our client's and staff.  We are a locally owned and operated family run company that puts the personal relationships with our clients and customers above growth and profits.  Our team approach to everything we do was designed to make sure each individual we work with always has the opportunity to be a part of the decision process within our company. 
+10 years serving Metro-Atlanta's property management market
Member of the National Association of Residential Property Managers
Fully Bonded and Insured to protect you and your investment
Our only business is property management
No maintenance surcharges, saving our portfolio of clients thousands of dollars
Ongoing investments in technology and infrastructure to insure effective management, communication and service for our landlords and tenants
Our team approach concept to managing properties affords us approximately 1 staff member for every 50 properties to make sure landlords and tenants experience exceptional communication and service
A focus on finding high quality tenants through our thorough screening process 
No hidden fees to offset low cost promises to get your business
Client retention and long-term relationships drive our business model
What Our Clients Are Saying About Platinum Property Management
Reputation Reviews
Contact us (678-710-8056) to discuss a completed list of all services included with management.
Inquire About Our Services
Marietta Area Information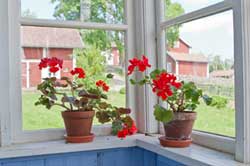 Leo Frank was lynched at 1200 Roswell Road just east of Marietta on August 17, 1915. Frank, a Jewish-American engineer and superintendent of the National Pencil Company in Atlanta, had been convicted on August 25, 1913, for the murder of one of his factory workers, 13-year-old Mary Phagan. The murder and trial, sensationalized in the local press, portrayed Frank as depraved, and captured the public's attention. Raised in New York, Frank was also vilified as a representative of northern capitalism. An eleventh-hour commutation of Frank's death sentence to life imprisonment created great local outrage. A mob, systematically organized for the purpose, abducted Frank from prison, drove him to Marietta, and lynched him. The ring leaders of the abduction included past, current, and future, elected local, county and state officials. There were two state legislators, the mayor, a former governor, a clergyman, two former Superior Court justices, and an ex-sheriff. The Frank case drew attention to antisemitism in the United States and led to the founding of the Anti-Defamation League. Phagan was buried at the Marietta City Cemetery, while Frank was buried in Queens, New York.
In 1942, Eddie Rickenbacker visited the area in order to decide where to place a Bell Bomber Plant. Marietta was chosen. The plant eventually became Lockheed Martin. Source From Wikipedia