Information You Need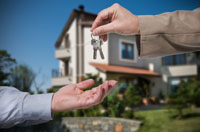 Your real estate investment can be an important source of income, and neglecting to maintain your property can be detrimental to your bottom line. When you hire a residential property manager from our team, you'll have a dedicated professional on hand to handle the details you simply don't have the time or ability to tackle yourself. We can coordinate everything from basic maintenance to emergency repairs, and we can help keep your property-related finances in check and up-to-date.
See that your residential property in Atlanta, GA is managed right. Call us today to schedule an appointment and learn more about our services.
Owner Forms