Why Work with Platinum Property Management
Dahlonega Property Management
What We do as Your Management Company
What makes Platinum Property Management different is that we understand we are only as good as our client's and staff.  We are a locally owned and operated family run company that puts the personal relationships with our clients and customers above growth and profits.  Our team approach to everything we do was designed to make sure each individual we work with always has the opportunity to be a part of the decision process within our company. 
+10 years serving Metro-Atlanta's property management market
Member of the National Association of Residential Property Managers
Fully Bonded and Insured to protect you and your investment
Our only business is property management
No maintenance surcharges, saving our portfolio of clients thousands of dollars
Ongoing investments in technology and infrastructure to insure effective management, communication and service for our landlords and tenants
Our team approach concept to managing properties affords us approximately 1 staff member for every 50 properties to make sure landlords and tenants experience exceptional communication and service
A focus on finding high quality tenants through our thorough screening process 
No hidden fees to offset low cost promises to get your business
Client retention and long-term relationships drive our business model
What Our Clients Are Saying About Platinum Property Management
Reputation Reviews
Contact us (678-710-8056) to discuss a completed list of all services included with management.
Inquire About Our Services
Dahlonega Area Information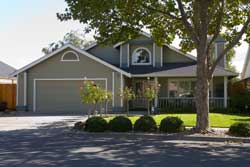 The city of Dahlonega is the county seat of Lumpkin County, Georgia, United States. As of the 2010 census, the city had a population of 5,242.
Dahlonega is located at the north end of Georgia 400, which connects Atlanta to many suburbs to the north. It is consistently named as a best place to retire by many different publications.
In 1828 Dahlonega was the site of the first major gold rush in the United States. The Dahlonega Gold Museum Historic Site stands in the middle of the town square, housed in the 1836 Lumpkin County Courthouse. From its steps in 1849, Dahlonega Mint assayor Dr. M. F. Stephenson tried to persuade miners to stay in Dahlonega instead of joining the California Gold Rush, saying, "There's millions in it," famously misquoted as "There's gold in them thar hills."
Dahlonega is home to a campus of the University of North Georgia. Source From Wikipedia