Why Work with Platinum Property Management
Buford Property Management
What We do as Your Management Company
What makes Platinum Property Management different is that we understand we are only as good as our client's and staff.  We are a locally owned and operated family run company that puts the personal relationships with our clients and customers above growth and profits.  Our team approach to everything we do was designed to make sure each individual we work with always has the opportunity to be a part of the decision process within our company. 
+10 years serving Metro-Atlanta's property management market
Member of the National Association of Residential Property Managers
Fully Bonded and Insured to protect you and your investment
Our only business is property management
No maintenance surcharges, saving our portfolio of clients thousands of dollars
Ongoing investments in technology and infrastructure to insure effective management, communication and service for our landlords and tenants
Our team approach concept to managing properties affords us approximately 1 staff member for every 50 properties to make sure landlords and tenants experience exceptional communication and service
A focus on finding high quality tenants through our thorough screening process 
No hidden fees to offset low cost promises to get your business
Client retention and long-term relationships drive our business model
What Our Clients Are Saying About Platinum Property Management
Reputation Reviews
Contact us (678-710-8056) to discuss a completed list of all services included with management.
Inquire About Our Services
Buford Area Information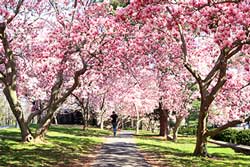 The recorded history of Buford began in early 19th century. The area that is now Buford was originally Cherokee territory and despite the treaty in 1817 that ceded the territory to the United States and Gwinnett County's legislative establishment in 1818, the area was still largely inhabited by Cherokee until the 1830s. The first non-Native American moved to the Buford area in the late 1820s or early 1830s, although the Buford area was not largely inhabited by non-Native Americans until the 1860s.
During the post-civil war construction of the extended Richmond and Danville Railroad System, railroad stockholders Thomas Garner and Larkin Smith purchased land around the railroad's right-of-way and began developing the city of Buford. The city was named after Algernon Sidney Buford, who was president of the Atlanta and Richmond Air-Line Railway during the railroad's construction. The town began rapidly expanding after the railway's completion in 1871 of the railroad that now runs through downtown Buford. Buford was incorporated as the Town of Buford on August 24, 1872, and the name was changed to the City of Buford in 1896. Source From Wikipedia