The most important issue for a homeowner with a rental property is past due rent. There are a few things you can do to help that situation.
Keep Communication Open
The primary thing you want to do with missing or
late rent
is make sure the communication lines are wide open. That goes from your lease to ultimately collecting the payments. In your lease, spell out the economics. Talk about when the rent is due, and what happens if it's late. You should address late fees in your lease so everyone is on the same page. You want the tenant and the owner to know what happens with the late fee and what the other consequences might be. Make sure your tenants are aware they're late. Send a gentle reminder or make that first call. We have a system so that we text tenants and send out a reminder prior to the due date. We also let tenants make electronic payments so we are notified when payments are made.
Manage Expectations and Stay Professional
We never want to reach out to a tenant aggressively when rent is late. We understand that life happens, and sometimes there are circumstances out of their control. We just want tenants to be aware of past due rent and then we want to set expectations. You need the systems in place to handle late rent. You don't want confusion about when rent was received. Don't let checks sit in a drawer, and make sure you can be aware that payments were processed over the weekend. Always track when rent is received and whether it was before the due date. Electronic payments make it easy. They are time-stamped and everyone knows when a payment was made. This helps all parties.
Three Day Notices
Open lines of communication are the most important part of your process. The systems will then take care of the rest of the issues. Send out the Three Day Notice immediately, even while you're communicating with tenant. You want to keep your paperwork in line and stay on schedule in case you ultimately have to file for eviction or go to court. Tell your tenants to expect the Three Day Notice, and as long as the payment comes in, the notice will be disregarded. That way, they won't feel bad or be worried.
We always communicate with the owners as well so you are aware that there is a promise to pay or further steps that are needed. Our process is to work with both sides. Late rent is stressful for everyone. Tenants don't want to be late, and owners have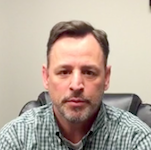 mortgage payments and obligations. So, by talking to both sides, we can help everyone avoid surprises.
If you have any questions about late rent or
Metro Atlanta property management
, please
contact us
at Platinum Property Management.