Atlanta Property Management
What we do as your Atlanta Property Manager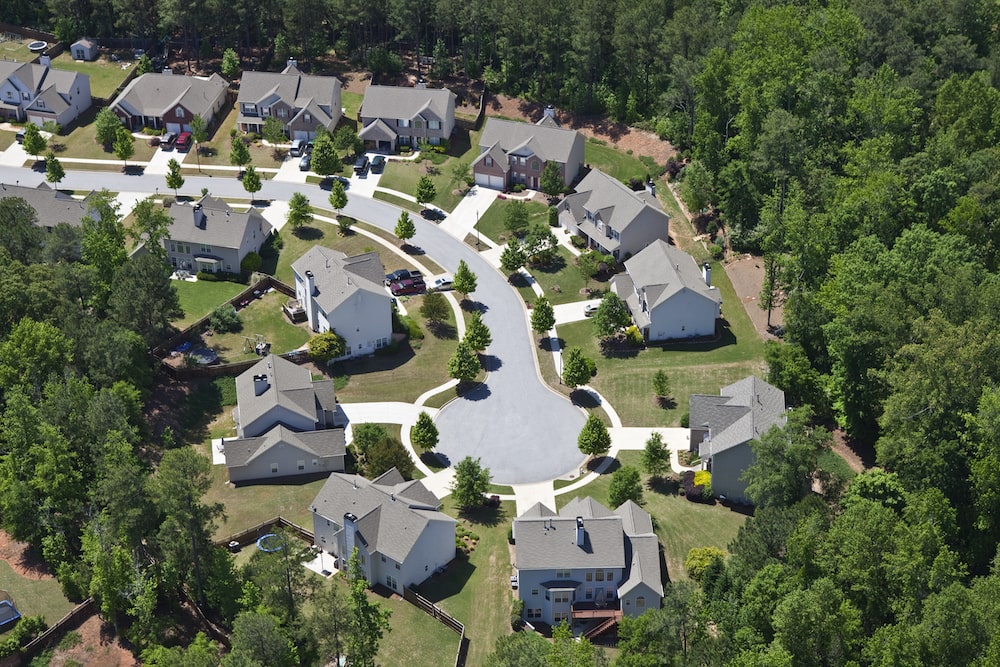 Looking for an expert Atlanta Property Management Company? Platinum Property Management has unparalleled wealth of experience in Atlanta Real Estate Rental Management. Our only business is property management. We do not own a maintenance company. We do not buy or sell real estate. Our only focus is property management. Our in depth understanding of how to manage properties, combined with large investments in technology and infrastructure allows us to effectively manage at the highest standards during the rental cycle. While most of Atlanta Property Managers average 100-200 homes per manager, we are over staffed. We have roughly 40-50 homes per manager. We work beside you to gain the highest return possible on your investment property. Platinum Property Management works diligently toward finding a quality tenant. We don't offer a "guaranteed tenant placement in 10 days" . We focus on quality and that process may take an additional time to investigate a potential tenant's background,but we know that is is worth the wait. Focusing on quality tenants who pay on time, ensuring a reliable stream of income. Evictions and short tenancy cycles are the downfall to any rental property's long-term financial success.
This is a short overview of our Inclusive Service Offerings. Contact us (678-710-8056) to discuss a completed list of all services included with management.
Evaluate the property
Determine accurate rental rate
Help establish good ROI
Suggest recommendations to prepare home for market
Market property for rent
Manage aspects of tenant-landlord relationship marketing as required by HUD
Fair housing
State and local antidiscrimination laws
GA Real Estate Laws
Tenant Landlord laws
Application processing
Background, credit, employment verification.
Landlord history and bank statements/proof on income.
Negotiate contingency items with landlord and tenant
Preparing for Move in
Prepare lease
Collect funds
Pictorial timeline
Financials
Accounting Services
Annual Statements for tax purposes
Itemized statement of expenses, rent receipts and direct deposits online.
Archive historical data
Online monthly owner cash flow statements
Rent Collections
Receiving rent, streamlines via online portals
Collection of late payments and enforcing late payments
Inspections
Pictorial timeline. Move in , move out and anniversary photo
Periodic Inspections with photos and reports
Responsive Maintenance Systems
No surcharges
Notification of maintenance requests
24x7 emergency hotline
Updating owners and tenants of status of requests
Tenant Move Out
Assess deductions for cleaning, damages and unpaid rent
Security deposit itemization as governed by GA Real Estate Laws, tenant landlord laws and fair housing laws
Mediation and Arbitration
Coordinating cleaning and repair services
Evictions
Legal
Inquire About Our Services
Testimonials
Sidney Stephens

We switched to PPM after a terrible experience with another management company that left us without a renter and with an improperly listed property. Phil and Jennifer with PPM assured us that we would be taken care of and delivered. The week we signed with them we had a showing, and soon after a tenant. They have exceeded our expectations and been very communicative. We are looking forward to a long-term relationship with PPM.
---
Charlie Rolader

Platinum has been our property management company for more than four years and our experience has been terrific! The entire Platinum Team has been very professional, responsive, and helpful in keeping our property cared for, and our tenants happy as well. We are more than 600 miles away from our residence and we could not have managed this entire process without the help of Platinum. If we need a property management company in the future, it will definitely be Platinum! A special thank you to Jan Pederson as well who has been exceptionally helpful to us.
---
Chuck Corcoran

Great service, very professional, and never had an issue in over 3 years.
---
Dennis Moore

I worked with Jennifer and she was a go getter and a true professional. She was on top of all the small details that could have very easily slipped through the cracks. She listed my home and had a contract in less than 3 weeks. She kept me in the loop on everything to do with the house. A pleasure to work with!
---
Kathy Sheffield

Less than two weeks after signing with Platinum a tenant had paid their deposit and planned to move in. We had gone through an arduous renovation of a 1920 farmhouse but were a little unsure if our property would be perceived by others as we saw it. Cassie's first visit assured us a tenant would be easily found for our "charming" little house. All the staff walked us through the process, the paperwork and answered our many questions promptly. What a nice group! We look forward to a long relationship.
---
James Smith

GREAT company!!! We at ClimateSmith, LLC work with other property management groups and there's none like Platinum Properties. Jan is very prompt with communicating all heating and cooling problems with our office. This is very important when the temperatures are extremely hot or cold outside. Communicating problems and obtaining approval during these temperatures are critical for any property management company. Other companies we've worked with do not make this a priority which causes BIG headaches with tenants. Thanks Jan and the team at Platinum for your GREAT effort.

Debra, Sarah, James and Jason.
Atlanta Area Info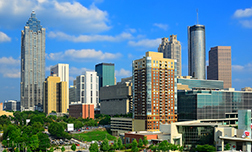 Forbes Lists Atlanta as one of the best places for business and careers and job growth.
Atlanta is a rapidly growing city, and its metropolitan area exceeded 5.7 million for the first time in 2014. Population higher than the previous year and this growth is expected to continue as its population is predicted to grow by 43% by the year 2025.
The city of Atlanta is attractive as an investment opportunity because of economic growth and affordability. Atlanta's cost of living 0.9% is below national average. Locating an investment market that combines diverse demographics, population growth, lower cost of living and a strong job market is one of the reasons Atlanta investment opportunities are unparalleled. The steady influx of new residents has created a very large population of renters. The supply and demand is the driver for the continued increase in monthly rental rates. The long term appreciation from an investment located in a dominant market, with population and economic growth while keeping cost of living below national average, is what creates the excellent ROI opportunities.
If you would like to learn how Platinum Property Management Services can assist with your investment opportunities, contact us today for a one-on-one consultation.
Areas We Service
Chamblee
Conyers
Dahlonega
Dallas
Decatur
East Atlanta
Emory
Johns Creek
Loganville
Midtown
Monroe
Norcross
Sandy Springs
Sugar Hill
Tucker
Virginia Highlands