Atlanta Property Management
We Can Help Manage Your Atlanta Rental Property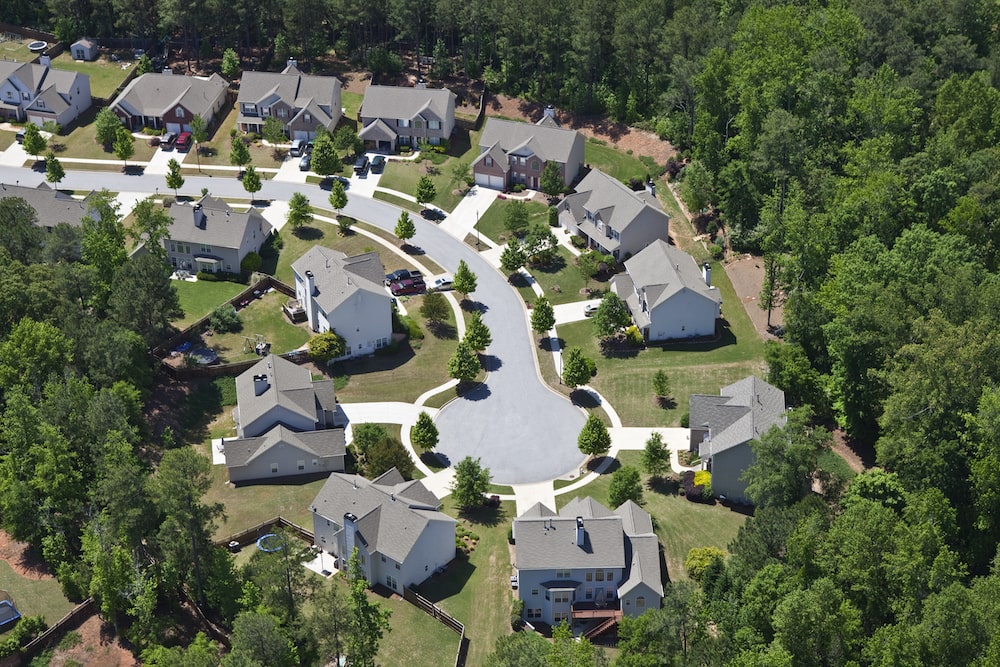 The only way to offer exceptional service in such a fast paced high volume environment was to develop a business strategy specializing in residential management. Actively managing all aspects of rental properties to protect our client's investment property is our number one concern. We are members in good standing of NARPM - the National Association of Residential Property Managers.
We are fully staffed with exceptionally talented people creating one of, if not the best property management companies in Atlanta. We invite you to our office to meet our team, ask questions and see for yourself how we are committed to be the number one source for Atlanta property management.
Benefits of Using Platinum Property Management
No Cost Vacancy
Guaranteed Tenant Placement in 60 Days
24/7 Maintenance Request Handling
Prompt Response to Tenant Requests
Quarterly Property Visits includes photos and report
Industry Specific Local Knowledge
What we do as your Atlanta Property Manager
Market your rental property to minimize vacancies and maximize income. We know the rental market, what comparable properties are renting for, and what potential renters are willing to pay for a rental property. We have the marketing know-how to reach potential renters and have the experience and resources to help eliminate potential bad tenants
Fill vacancies with screened and approved possible tenants - We handle and coordinate routine repairs as well as emergency repairs;
Negotiate rental agreements;
Collect rent and track tenant deposits;
Comply with federal, state and local laws; and
Respond to tenant requests and deal with problem tenants
Inquire About Our Services
Testimonials
"Platinum Properties has been wonderful from our very first meeting with them. Our house was rented in less than a week for more money than we had anticipated and they have handled everything from finding quality tenants, credit checks and paying on time, every time! We are very pleased with Platinum."
C.Babb - Duluth, GA
"I have been a for with Platinum for two years and I am currently in my second rental home with Platinum. Maintenance has been quick to respond and the staff is very friendly."
J.Locklear - Cumming , GA
Atlanta Area Info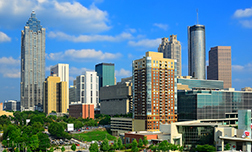 The city is situated among the foothills of the Appalachian Mountains, and at 1,050 feet above mean sea level, Atlanta has the highest elevation out of major cities east of the Mississippi River. Atlanta straddles the Eastern Continental Divide, such that rainwater that falls on the south and east side of the divide flows into the Atlantic Ocean, while rainwater on the north and west side of the divide flows into the Gulf of Mexico. Atlanta sits atop a ridge south of the Chattahoochee River, which is part of the ACF River Basin. Located at the far northwestern edge of the city, much of the river€s natural habitat is preserved, in part by the Chattahoochee River National Recreation Area.
Atlanta is divided into 242 officially defined neighborhoods. The city contains three major high-rise districts, which form a north-south axis along Peachtree: Downtown, Midtown, and Buckhead. Surrounding these high-density districts are leafy, low-density neighborhoods, most of which are dominated by single-family homes. Atlanta is one of few United States cities with permanent, professional, resident companies in all major performing arts disciplines: opera (Atlanta Opera), ballet (Atlanta Ballet), music (Atlanta Symphony Orchestra), and theater (the Alliance Theatre). Atlanta also attracts many touring Broadway acts, concerts, shows, and exhibitions catering to a variety of interests.
Platinum Property Management
6120 Windward Parkway Suite 165 - Alpharetta, GA 30005
Copyright © Platinum Property Management. All Rights Reserved.
Property Management Website powered by Free Rental Site | Sitemap
Atlanta Property Management | Atlanta Homes for Rent | Marietta Property Management | Alpharetta Property Management | Lawrenceville Property Management | Smyrna Property Management | Kennesaw Property Management | Cities Served
Get More Information!