If you are diligent and follow the procedures, you can typically get through the majority of the eviction process within 30 days, depending on things like the communication with the tenant, the county and your attention to detail. The most important thing to remember when evicting a tenant is to do everything by the book and get the process started early. You can always work with the tenant to resolve things outside of court or to catch up with rent, but if you can start the process early, you can prevent it from getting too costly or time consuming.
Serve a Three Day Notice
Get that Three Day Notice out as soon as possible after rent is delinquent. That lets the tenant know that this is official but can also serve as a friendly reminder in case there's an honest mistake with a missing payment. Most landlords want to work with tenants and accept late payments, and that's a good idea. But if that doesn't happen, and you still don't get the rent paid, you want the process to keep moving forward. Send the Three Day Notice via certified mail and keep a copy. If after the notice period expires and no payment is received, go ahead and file the initial paperwork with the courts.
Filing for Eviction
You will file in your local magistrate court. More and more courts are accepting electronic filings which only takes about 10 minutes. In some places, you don't have the e-file option, and you'll need to go to the court with your tenant ledger and the right paperwork. File as close to the three day period as possible to keep that ball rolling. Always maintain an open dialogue with the tenant. You can retract the eviction once rent is paid, or set up a payment plan to avoid court. But again, you want to keep the process moving forward.
Settlement Options
Depending on how or when the tenant responds, that will dictate the timing and the cost of your eviction. The timing of a hearing will depend on the court's schedule but typically adds another couple of weeks to the process and an extra cost to the owner. So, try to work out a settlement prior to that. If we can come to an arrangement with the tenant to pay a certain amount by a certain date, we can submit that to the courts without potentially having to go in person.
The eviction process is heavily dependent on the tenant and how they respond. Much like a decision tree, if one thing happens, you'll need to be prepared for different scenarios or "next steps". Be flexible, but stay on top of the timing. If you let it go, it can get expensive and complicated. Handle it early and the right way. It's better to be cautious but to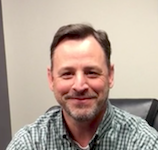 also work with your tenant. It will mitigate your costs and maintain good relationships in a tough situation.
If you have any questions about tenant evictions or anything else pertaining to property management in Metro Atlanta, please contact us at Platinum Property Management.