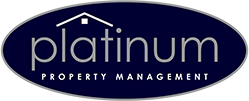 Discover 45+ Awesome & Fun Atlanta Date Night Ideas!
Many of our Atlanta #tenants are new to the area and we want to make sure you stay connected to all the city has to offer. This list includes 40+ Date night ideas!
If you are the outdoor/adventurous type, the list includes canoe trips down the Chattahoochee, Caving, White Water Rafting and even drive a NASCAR.
If you are the dinner and movie type, the list includes Starlight Drive, the only drive-in movie theater! 10 Degrees South, if you prefer South African cuisine, patio style. Art and historians may enjoy the Oakland Cemetery and Six Feet Under- sculptures, architecture, gardens and history.
My favorite is the Atlanta Movie Tour, exploring all of the movie locations in the area. Big Zombie Tour @Castleberry Hill, this is the ultimate must-do tour for fans of The Walking Dead. Part 1 focuses on film scenes based in Atlanta and Part 2 focuses on scenes based in Senoia.>
What is your favorite date night scene in Atlanta? The complete list is provided by 365AtlantaFamily. Share your favorite places for a date night experience in Atlanta, GA.