Welcome to Platinum Property Services!
Actively managing all aspects of rental properties to protect our client's investment is our number one concern. We are fully staffed with exceptionally talented people creating one of, if not the best property management companies in Atlanta.
See Platinum in the news:
Atlanta News, Weather, Traffic, and Sports | FOX 5
We invite you to our office to meet our team, ask questions and see for yourself how we are committed to be the number one source for Atlanta property management.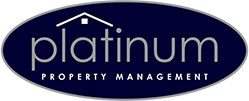 Platinum Property Management
1360 Union Hill Road Bldg 4, Suite G - Alpharetta, GA 30004
Copyright © Platinum Property Management. All Rights Reserved.
Property Management Website powered by Free Rental Site | Sitemap
Atlanta Property Management | Atlanta Homes for Rent | Marietta Property Management | Alpharetta Property Management | Lawrenceville Property Management | Smyrna Property Management | Kennesaw Property Management | Cities Served
Get More Information!