Winter Maintenance For Your Atlanta Rental Home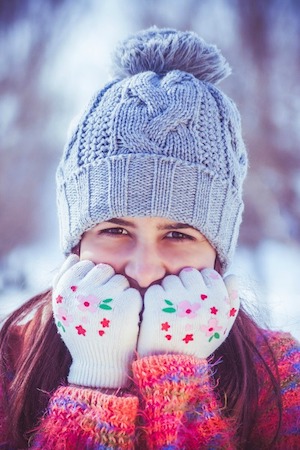 There's no doubt that winter weather is just around the corner. As an Atlanta landlord, you may think of fall and winter maintenance at your rental property as raking leaves and tending to flower beds. However, fall is the best time to prepare your rental home for winter weather. Most homeowners take care of the maintenance on their personal home; it's a matter of pride for most of us. We know it doesn't take long for small problems to become big, expensive problems. Be sure to include these routine home maintenance items for your rental home this fall.

Give your furnace a physical
Landlords and Atlanta Property Managers who maintain single family homes should consider having furnaces serviced, to ensure that everything is working properly so you can get a service person out before it's the middle of winter. If you act soon, you'll minimize the chance of being 100th in line for repairs on the coldest day of the year. Faulty furnaces can cause problems ranging from smoke to gas leaks to fires to simple breakdowns. By having your furnace checked and tuned by a professional, you can reduce temperature variations, improve air quality and protect against carbon monoxide.
Clean out any debris and cover it up. Protecting the A/C unit will ensure that it will be ready to kick on next year when it is needed.
Also, replace the furnace filter and make sure vents open and close properly.
Clean the gutters & Inspect the roof
Inspect and clean gutters and downspouts. Overflowing water from clogged gutters can damage your roof and lead to cracks in your home's foundation. Inspect the roof. It's much easier to repair or replace shingles in the fall to ensures your rental property roof will be strong enough to withstand winter and spring showers. You'll typically pay $70 to $225 to clean gutters on a single-story house, depending on its size. Also request that your winter maintenance includes inspection for missing or damaged gutters and fascia boards and repair them.
Trim the tree
Trim trees and bushes. Snow and ice can weigh down trees and shrubs with large surface areas and the weight can snap them easily. Check the perimeter of the rental property for any plants that may benefit from a good trim. If you let trees and bushes grow too close to your home they can block the sun and lead to water damage. You may consider mowing your leaves instead of raking them, say studies at the University of Michigan and Purdue. The trick is to cut the leaves, while dry, into dime-sized pieces that will fall among the grass blades, where they will decompose and nourish your lawn over the winter.
Button up your overcoat
Seal gaps and cracks around windows and doors with weather-stripping and caulk. Every single window should be inspected for drafts (or cracks). Make sure to repair or replace the windows that might be drafty or cracked, to lower utility costs, make the tenants happier and increase your tenant retention rate. Check your doors for warping and excessive wear. If necessary, replace the weather stripping to prevent drafts under and around the doorway.
"Caulking and sealing openings is one of the least expensive maintenance jobs," says Michael Hydeck, Hydeck Design Build, Inc., Telford, PA, and National President, National Association of the Remodeling Industry (NARI). "Openings in the structure can cause water to get in a freeze, resulting in cracks and mold build up," he says. "Regardless of whether you live in a cold or warm climate, winter can bring very harsh conditions resulting in water or ice damage. A careful check of the outside structure combined with inexpensive maintenance can save you money in the long run"
Walk the walk (and drives)
Just like any other feature of the home, driveways need regular maintenance. To maintain the appearance of your driveway, it's important to address any stains (paint, oil, or gasoline) immediately. You can use kitty litter to absorb a mess, or you can pressure wash the pavement. Take steps to repair damaged sidewalks, driveways, and steps. The best time to fill cracks is before winter season. April- Dec 1. Crack filling can be completed in the winter months as long as it is dry. It is best to crack fill going into the winter months when the cracks in asphalt are as wide as possible. In the colder months cracks expand and in the summer months, cracks contract.
Plumbing
In vacant properties in particular, landlords and property managers should drain all the water from the pipes and shut off the water, to prevent freezing and bursting. Burst pipes are a landlord's nightmare, because when the pipes thaw and the water starts running again, it will continue to do so until someone appears at the property to shut off the water. Insurance companies will often decline claims caused by burst pipes, due to either landlord negligence or the fact that many rental dwelling policies do not cover the property while vacant and include clauses requiring the landlord to obtain separate insurance while the property is vacant. Don't forget to detach garden hoses from spigots and draining those lines as well.
Gather Around The Hearth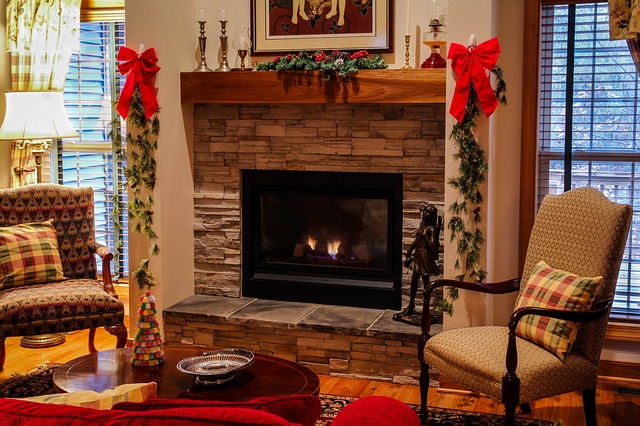 A crackling fire has an almost magic power to draw us in. Before your tenant enjoys their first fire of the season, make sure to schedule a maintenance check for your fireplace. Conduct a basic inspection - This should be done routinely to ensure there are no dangerous issues such as cracks, leaks, or stains for soot or creosote build-up. Schedule a visit from a reputable chimney sweep.
A professional chimney sweep can evaluate the condition of your chimney and it necessary, clean it to get rid of the creosote which is flammable and can be dangerous.
Confirm your smoke detectors are in working order. Confirm your state requirements here. Georgia Legislature Sec. R313.4.1 of the Ga.
State Minimum Standard One and Two Family Dwelling Code (International Residential Code for One- and Two-Family Dwellings with Georgia State Amendments) adopted pursuant to Ga. Code Ann. § 8-2-20.
Requires carbon monoxide detectors be installed in general sleeping areas in all new one- and two-family homes and townhomes of three stories or less.
These aren't the only maintenance tips to follow, but they should give you a good start on keeping your Atlanta rental home safe and secure this winter. If you are working with an Atlanta Property Management Company , contact them to schedule these services or ask if they have a reoccurring seasonal maintenance service that you can sign up for.
If you would like to schedule seasonal maintenance , please contact us- we are here to help.