Back in 2007, before the market crash, we noticed the
Alpharetta property management
industry had a lack of professional service. So, we started this company as a side venture, not knowing what was going to happen in 2008. We haven't looked back since. Today, we're talking about some of the best reasons to work with us.
Focus on Client Retention
Focusing on client retention and not on growth and profits is why we provide excellent personal service and communication. Servicing our clients and customers to the best of our ability everyday has created one of the strongest business foundations in our industry. Client retention is also a direct reflection of the staff within our office. As a company, we are only as good as our people and our office environment. Happy staff does equal happy clients. You have an open invitation to stop by the office and check us out.
Team Approach
We do not follow the traditional "overwhelmed property manager" business model. Our functioned based approach and team concept helps us build strong relationship with our clients and tenants. All of us touch your file. We all know who you and your tenant are and how your home is performing. Client retention is our main objective. The traditional "overwhelmed property manager" approach is the reason why others fail as service and communication. One person forced to be in charge of 150 properties, 300 tenants, and 300 owners everyday in every situation is an impossible feat for anyone. It's only a matter of time before that person is overwhelmed in the name of profits and growth for the company.
Saving Money on Maintenance
Another conscious decision we have made is to not add surcharges on property maintenance. Our maintenance department is not an income producing endeavor for us. It's an expense, just like it is for our landlords. There are no surcharges whatsoever. We are very proud to say that we saved our clients over $59,000 in maintenance surcharges last year alone. Client retention is our main objective.
Property Management Alpharetta: Communication
Finally, we understand you can handle good news, bad news, but never no news. No news only creates an aggravated phone call and none of us need more of those. You are given the opportunity to jump in if you have more information about a particular issue. At the end of the day, you have more history with the home than we do so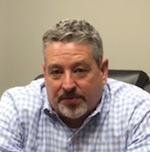 you are always given the opportunity to point us in a different direction if needed. We are a team and look out for one another. Client retention is our main objective.
These are just a few of the reasons you should hire us You have an open invitation to our office.
Contact us
, come in, surprise us, and see how you are treated by a company that puts you first.