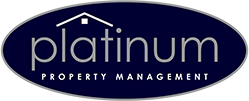 Atlanta Landlords can transfer tenant default risk.

A perfect solution for Landlords and Atlanta Property Management Companies?
The name doesn't tell the whole story
Sounds like a perfect solution for Atlanta Landlords and Atlanta Property Management Companies. Perhaps the "guarantee" is done less to predict the future- that is, to eliminate risk- than to figure out which risks are the most profitable to take on.
Platinum Property Management does not participate in this type of program. Read more to find out why.
If an applicant does not meet the standards of qualifications for approval, a third party provider may serve as a cosigner. If a "high risk" applicant is denied for low credit scores, deficient income requirements, poor landlord references or does not meet the Atlanta Property Management Company's terms and conditions for approval, there is another option.
The applicant may qualify with the guarantee provider. Upon approval, the high risk tenant pays a surety fee, equal to one month's rent. In addition, the tenant will agree to the finical obligations to the property management company for security deposit and first month rent, sign a contract with landlord/management company as well as the guarantee provider.
When will the landlord's certificate of guaranteed rent expire? The providers "guarantee" of lost rent may terminate end of the sixth month. If tenant has an lease term that extends past six months, or renews the lease and then defaults there may not be an obligation to pay a "rent guarantee".
If your tenant defaults, when is the guaranteed rent disbursed to landlord?
The landlord should be prepared for out of pocket expenses for eviction, legal proceeding, repair/replace, vacancy costs, utility costs, etc.. Some programs obligation for payment to reimburse lost rent, may not occur until the home is once again, available for rent AND the home is on the market AND has been listed (publicized_ and is currently being shown).
Are you releasing your right to obtain money judgment against the tenant for default? Who will receive assignment of the judgment with loss of payment from tenant? It may be the providers absolute right to assign all judgments paid to landlord.
Before handing over the keys, research the provider and their financial backing. What are the stakes? How likely is it that something will happen? How much will you lose if it does? And for how long will you have to pay out?