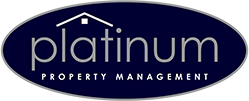 Pets in your rental home:
Good idea or asking for trouble?
No landlord really wants pets in their rental property and even if you are a pet owner, we all prefer to rent to a tenant without pets. Every management company adopts a different pet policy. Some have a hardline stance, NO PETS. Some allow cats but not dogs, some may allow small dogs but not large dogs, and some have breed restrictions regardless of pet allowances.
Pet friendly homes usually equal stronger revenue streams.
A NO PET policy in your home will narrow your marketing audience by at least 75%! A narrower margin equals smaller audience and a longer vacancy time, which costs you money!
Most tenants interested in a single family home will own at least one pet. Single-family homes invite families and families own pets. If you advertise dogs only and they own a dog and a cat, they will sneak the cat in or they may say the cat is outside only. If you advertise cats only, they may be inclined to sneak in a dog. Some owners will approve a specific pet size or weight, requesting pets under 15 lbs. Marketing websites do not allow weight limits within their search options. A prospective tenant will not have an option to search for rental homes with a "small pet" query. Property Management companies don't have scales to weigh pets and therefore it is impossible to monitor weight limits of pets.
You will have to decide, Yes Pets or No Pets prior to marketing the home for rent.
Make sure your property management company is equipped to identify the highest quality tenants, effectively reducing the risk of irresponsible tenants and pet owners. Review the company pet policy and pet addendum. Confirm property inspections will be completed during the lease term which will help identify unauthorized pets.
There are numerous studies that have proven that pet owners are happier people. Happier people, happier tenants, happier properties!
Whether you choose to allow pets in your property is ultimately up to you. Just as you'll find pet-loving families who won't move in without their beloved pup, similarly you'll find families who prefer a pet-free zone, especially those with allergies.
So what's your policy when it comes to pets?