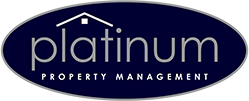 Perhaps the only thing more difficult than placing a quality tenant is evicting a bad tenant. How do you attract and keep quality tenants ? How do you find the right tenant for your rental home?
A strict tenant screening process will help ensure you have a qualified tenant that pays on time. This type of tenant screening requires much more than a credit pull and a call to confirm employment. If you are considering working with a property management company, ask them what is thier eviction rate? How many tenants pay late? What is the tenant screening process? Is "rent guaranteed?"
If you are managing your own rental, you may consider outsourcing to a company like Ease Rental Solutions , and let them manage the tenant screening process.
2. Happy Tenants can be profitable.
Maintaining a good quality home , keeping up with cyclical maintenance and routine repairs will protect your investment while providing a home your tenant can be proud of. An Expert Property Management Company or a private Landlord that take care of thier tenants are more likely to find thier house in great condition at the move out inspection.
3. Keep Things Simple.
Streamline. Make it easy to pay rent. 24/7 Online rent payments, 24/7 online maintenance requests, online history archives saves time and reduces your cost. If you are working with a Property Management Company, ask if their platform enables online payment options. ACH, credit card payments, echeck, etc.. With just a few clicks your tenant can make online rent payments and submit maintenance requests. Streamlining tenant tasks and making it easy to pay rent, will improve your tenant retention rate.
4. Keep it Human
Landlord+Tenant+Property Manager = relationship.
Real Estate is the core business but the all the work lies in the management of the relationship, as well as the experience during the relationship. Effective management requires a human touch. If you do not want to answer a tenant phone call on the weekends or while you are on vacation , then consider hiring a property management company. Not all property management companies are created equal. Call and schedule an appointment to meet the team Visit thier office and meet the team. Proactive management saves time and money and keeps your tenant happy, for a longer term.
In my next post, I will discuss some do's and don't's of investing, as well as things to watch out for when selecting rental properties to invest in. If you're a first-time or seasoned investor, comment to let me know if I'm missing anything, or what things you look for when selecting rental properties to invest in. To find out more about Atlanta Property Management, contact Platinum Property Management Call us today 678-710-8056 for your free Atlanta Rental Home evaluation.